Workshop and Open Submissions
Social Science Week recording, and Riffs Journal
If you missed my Social Sciences Week workshop on Social Science Fiction, I've uploading a recording of the session here:
Do let me know if you watch this and find it interesting and/or useful! I really enjoyed doing the workshop live and would love to see where it goes from here.
***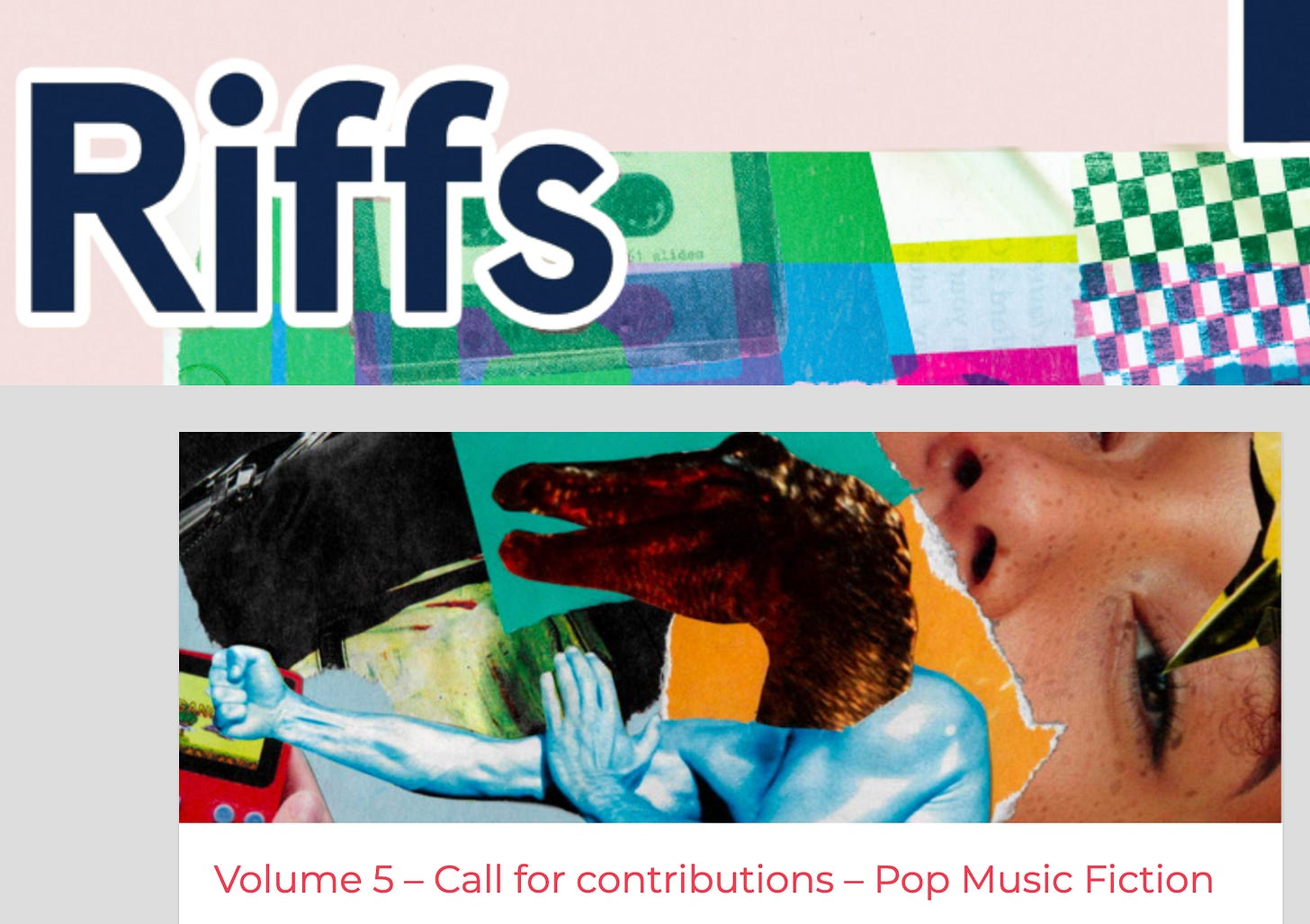 If music is your jam, check out Riffs—an experimental writing journal focused on music. I'm working with their brilliant team for a special issue on pop music fiction to be published mid next year. The initial deadline for a title and short proposal is due October 3. Full details here.
I really love the Riffs team. I have been so lucky in the past to spend time hanging out and writing with them in Birmingham (UK) over the past few years. Check out their whole back catalogue—it's full of creative and innovative writing on all things music.